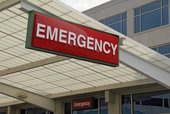 Risk, Safety and HR Professionals throughout are turning to Keith Murray at The CPR School for their employees CPR AED and First Aid Training Certification Classes.

Our classes are held at your location and make for very cost effective solution for the CPR AED First Aid portion of your Safety Meetings.

The CPR School was recently hired to teach CPR AED and First Aid training certification classes for a large engineering and consulting firm located in Florida. During the class we discussed the many medical emergencies that are present on their job sites, namely petroleum related construction projects.

Safety was very important to this client and they were very pleased with the way our CPR AED and First Aid classes were conducted. The first comment we received was they never knew learning about safety could be interesting and entertaining. The students actually enjoyed learning about CPR, First Aid and preventing OSHA recordable injuries.

What is an OSHA Recordable?
An OSHA recordable injury is an occupational injury or illness that requires medical treatment more than simple first aid and must be reported.

All employers must comply with OSHA regulations for recording and reporting occupational injuries and illnesses as prescribed in 29 CFR 1904. This requires some injuries and illnesses to be recorded on the OSHA 300 Log of Work-Related Injuries and Illnesses and the OSHA 301 Injury and Illness Incident Report.

Medical treatment that goes beyond first aid meets the general recording criteria and is thus recordable.

OSHA Recordable Criteria:
• Death
• Loss of consciousness
• Days away from work
• Restricted work
• Job transfers
• Affects routine (essential) job functions
• "Significant" injury's or illnesses diagnosed by physician such as cancer, asbestosis, fractures or punctured eardrums
• Medical treatment beyond first aid

First Aid includes:
• Observation or counseling
• Diagnostic procedures, including X-ray, blood tests
• Over-the-counter med's at over-the-counter strength
• Tetanus
• Cleaning, flushing or soaking wounds
• Wound coverings, including suture substitutes such as butterfly bandages and Steri-strips
• Hot/cold treatment
• Non-rigid support such as ace, non-rigid back belts, etc.
• Temporary immobilization for transport purposes
• Drilling of nail to relieve sub-ungual hematoma
• Eye patches
• Foreign Body (FB) removal from eye using only irrigation or swab
• Simple skin FB removal
• Finger guards
• Massages

For more information: OSHA Recordkeeping Policies and Procedures Manual

Can The CPR School help to reduce OSHA Recordable Injuries?
Yes, with proper CPR and First Aid training we can help your company reduce OSHA recordable injuries. We believe that education is the key. Through training and open communication we make the employees aware of the warning signs of many medical emergencies. Catching and treating medical problems early can avoid serious problems, trips to the hospital, and many OSHA recordable injuries.

Why use The CPR School for CPR AED and First Aid Training Classes?
We offer American Heart Association, ASHI and ECSI CPR, First Aid and AED training certification classes at your Florida location. What sets us apart from the others……….Our CPR, First Aid and AED classes are both educational and fun. Our philosophy is that learning does not have to be painfully boring. We feel that if you have fun, laugh and the CPR class is interesting you will enjoy yourself and will absorb and retain the material better.

Can anyone teach CPR AED and First Aid?
This is a common mistake I often see. In an effort to reduce costs, managers either go with the low bid or attempt to do the training in house. One of the national safety companies offers "instructor" courses all the time, but my question, can you really teach CPR if you have never actually performed this on a real person?
Would you trust an instructor that has no real world experience?
Would you take swimming lessons from someone that was never actually in the water? Would you take parachuting lessons from someone that never jumped out of a plane before? The answer to all 3 questions is obviously no! Don't cut corners on life saving training. CPR AED and first aid classes are designed to save lives. Make certain your instructor is a full time instructor that has actually performed CPR and used AEDs in real life on real people. Having people teach CPR that have never done CPR on real people is like taking swimming lessons from a guy that has never really been in the pool before. Bottom line – always hire a full time professional.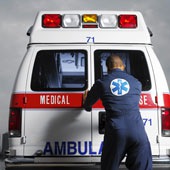 According to OSHA 13% of all workplace fatalities result from sudden cardiac arrest. According to the American Heart Association, sudden cardiac arrest claims about 340,000 lives each year – or around 930 every day in the United States. Sudden cardiac arrest, which is the leading cause of death in the United States kills more people than breast cancer, lung cancer, and AIDS combined. Currently 95 percent of all cardiac arrest victims die. Yes, I said ninety five percent of all cardiac arrest victims die.

First off, what is sudden cardiac arrest? Sudden cardiac arrest is caused by a life-threatening abnormal heart rhythm that can result from heart attack, respiratory arrest, drowning, electrocution, choking, trauma or it can have no known cause and it can happen to anyone regardless of age or gender.

When we talk about electrocution this could be caused by lightning striking you or the equipment you are operating or it could be electrocution from a power line or motor. Any type of electricity entering your body could cause you to go into cardiac arrest.

In most instances to restart the heart you will need an AED or Automated External Defibrillator. Unlike the defibrillators with the paddles you see on TV, the AEDs that are in many public places such as airports, marinas, shopping malls, churches, health clubs, golf and tennis clubs and schools are safe to use. These AEDs are designed to only shock dead people. By this I mean that these public access defibrillators or AED's will not shock a living breathing person. They are designed to only shock people that are no longer breathing. This means that you can't connect someone up to this AED and shock them unless they are no longer breathing and in 2 unique types of heart rhythms.

1. What is an Automated External Defibrillator or AED?
An Automated External Defibrillator or AED is a portable, battery operated electronic device about the size of a laptop computer. The AED automatically diagnoses the potentially life threatening cardiac arrhythmias of ventricular fibrillation and ventricular tachycardia in a victim and is able to treat the patient by an electrical shock which stops the arrhythmia, allowing the heart to re-establish an effective rhythm. AEDs are designed to be simple so that anyone can use one. So simple that I often start my CPR AED classes by selecting someone from the class that has never seen an AED and I ask them to demonstrate how to use an AED by following the AEDs voice instructions. To date, the youngest person to effectively demonstrate the AED in one of my classes was 9 years old.

2. Should we have an AED at our construction site?
My answer is always "Yes". According to the American Heart Association, sudden cardiac arrest claims about 340,000 lives each year – or around 1,000 every day in the United States. Sudden cardiac arrest, which is the leading cause of death in the United States. Cardiac arrest kills more people than breast cancer, lung cancer, and AIDS combined. Currently 95 percent of all cardiac arrest victims die.

Simply put, Automated External Defibrillators (AEDs) save lives. Would you spend $2,000 if it saved an employees? The answer is obviously yes. You have smoke detectors, fire extinguishers, security cameras and other systems to save property why not put something in place that saves lives.

Think about this, how many fire extinguishers does your company own? Fire extinguishers are designed to save property whereas an AED saves lives. We all know that life safety is much more important than saving property.

3. What does OSHA indicate about AEDs?
"Because the use of Automated External Defibrillators (AEDs) can save the lives of workers who experience cardiac arrest while on the job, OSHA today encouraged employers to consider making this equipment available in their workplace."
- US Department of Labor, Office of Public Affairs, Dec. 17, 2001

4. What about Federal Laws regarding the use of AEDs?
The Cardiac Arrest Survival Act (CASA) of 2000 is our nation's first legislation recognizing the lifesaving role played by automated external defibrillators (AEDs). The law highlights the need to make AEDs accessible to anyone who has had proper training, not just professional medical personnel. The law protects trained AED users from liability, and also protects any person who has maintained the device, provided training, tested the device or acquired it. The law also augments existing state "Good Samaritan" laws by ensuring federal liability protection for trained users and purchasers of AEDs.

5. What type of training is required to use an AED?
AEDs are designed to be very simple to use. However, this is a race against time. For every minute we delay shocking our victim their chance of survival drops 10%. Training increases speed, confidence and efficiency. I suggest working with a professional trainer that has real life experience using CPR and AEDs on real people. An instructor that can work with your staff to answer any and all questions. Someone that can create realistic training scenarios to use during class and most importantly someone that can make your staff comfortable using their new skills. You don't want an instructor that scares or confuses them. Look for a full time, insured professional that knows AEDs, CPR and First Aid.

6. What are the odds of my company using an AED?
In August of 2003, the American College of Occupational and Environmental Medicine (ACOEM) conducted a survey. Of the 400 members surveyed 34% that implemented an AED program used the AED at least once to help save a life. Of those people in cardiac arrest, 66% were revived by the AED.

Keith Murray is the owner of The CPR School, a mobile training company that provides CPR, AED First Aid safety training for businesses and schools throughout Florida. The CPR School also sells, services and provides consulting for AEDs - automated external defibrillators. Contact The CPR School at 561-762-0500 or Keith@TheCPRschool.com.

Palm Beach County Florida CPR AED First Aid Safety Training Classes - Belle Glade, Tequesta, Jupiter Inlet Colony, Jupiter, Juno Beach, Palm Beach Gardens, North Palm Beach, Lake Park, Riviera Beach, Palm Beach Shores, Mangonia Park, Palm Beach, West Palm Beach, Haverhill, Glen Ridge, Palm Springs, Lake Clarke Shores, Royal Palm Beach, Wellington, Greenacres, Atlantis, Lake Worth, South Palm Beach, Lantana, Manalapan, Hypoluxo, Boynton Beach, Ocean Ridge, Delray Beach, Highland Beach, Boca Raton, Loxahatchee Groves.

Miami-Dade County Florida CPR AED First Aid Safety Training Classes – Aventura, Bal Harbour, Bay Harbor Islands, Biscayne Park, Coral Gables, Cutler Bay, Doral, El Portal, Florida City, Golden Beach, Hialeah, Hialeah Gardens, Homestead, Indian Creek, Islandia, Key Biscayne, Medley, Miami, Miami Beach, Miami Gardens, Miami Lakes, Miami Shores, Miami Springs, North Bay Village, North Miami, North Miami Beach, Opa-locka, Palmetto Bay, Pinecrest, South Miami, Surfside, Sunny Isles Beach, Sweetwater, Virginia Gardens, West Miami

Broward County Florida CPR AED First Aid Safety Training Classes - Parkland, Coconut Creek, Deerfield Beach, Coral Springs, Margate, Pompano Beach, Lighthouse Point, Hillsboro Beach, Tamarac, North Lauderdale, Lauderdale-by-the-Sea, Sea Ranch Lakes, Oakland Park, Wilton Manors, Lazy Lake, Fort Lauderdale, Lauderdale Lakes, Lauderhill, Sunrise, Plantation, Weston, Davie, Dania Beach, Hollywood, Southwest Ranches, Cooper City, Pembroke Pines, Miramar, West Park, Pembroke Park, Hallandale Beach.

Martin County Florida CPR AED First Aid Safety Training Classes - Jupiter Island, Ocean Breeze Park, Sewall's Point, Stuart, Hobe Sound, Hutchinson Island part, Indiantown, Jensen Beach, North River Shores, Palm City, Port Salerno, Rio, Port Mayaca.